Aberdeen Donside by-election: SNP selects Mark McDonald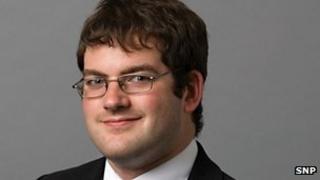 The North East regional list MSP Mark McDonald has been selected as the SNP's candidate for the forthcoming Aberdeen Donside by-election.
The by-election, which will be held on 20 June, follows the death of the SNP MSP Brian Adam.
Mr Adam died last month, aged 64, after a battle with cancer.
Mr McDonald's place as an SNP regional list MSP in the Scottish Parliament will be taken by Christian Allard.