Aberdeen International Airport smokers can light up before take-off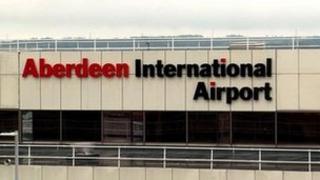 Passengers can now smoke before their flight takes off at Aberdeen International Airport after the opening of an airside shelter.
It has been built near the main departure lounge, for customers who have been processed through security and are waiting for their flight.
The airport said the shelter had been introduced following feedback from hundreds of customers.
Those using it will pay a fee of £1 towards "maintenance and upkeep".