Woman 'posed as a boy' to get girls for sexual intimacy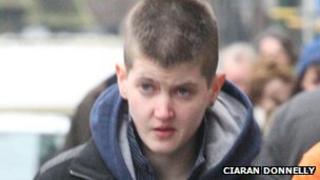 An Aberdeen woman has admitted fraud by pretending to be a boy to become sexually intimate with two unsuspecting teenage girls.
Christine Wilson, 25, was eventually found out by the pair, who thought she was male, and was then charged.
Defence advocate Shelagh McCall told the High Court in Edinburgh that Wilson has Gender Identity Disorder.
Judge Lord Bannatyne deferred sentence in order for the court to obtain reports.
Jane Farquharson, prosecuting, told the court that Wilson had problems with her sexuality.
"The accused has by her own admission experienced some confusion about her sexuality. She has since childhood presented as a boy," said Ms Farquharson.
"Both complainers believed they were in a relationship with a boy."
Defending, Ms McCall stated that Wilson was hoping to undergo gender reassignment therapy at some point in the future.