Judges overturn SNP and Callum McCaig defamation order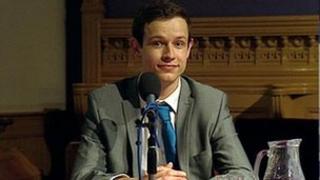 Appeal judges have overturned a court order made against the SNP and former Aberdeen City Council leader Callum McCaig.
A judge had granted Aberdeen businessman Alan Massie an interim interdict against the party and Mr McCaig from disseminating material he alleges defamed him.
But judges have now recalled the interim interdict.
The SNP said: "We are extremely pleased to have won this appeal."