Duncan Cameron named as First Aberdeen bus director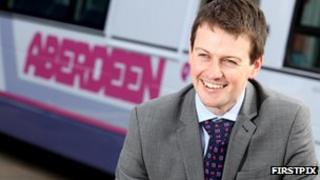 The director and general manager of bus operator First Aberdeen has been named as Duncan Cameron.
Aberdeen-born Mr Cameron was previously operations director at First.
Neil Barker, regional managing director of FirstGroup's bus division in Scotland, said the appointment was "good news for customers".
Mr Cameron said: "I can assure customers that my aim is to improve bus services and encourage more people to travel by bus more often."