Bond Offshore Helicopters managing director Bill Munro steps down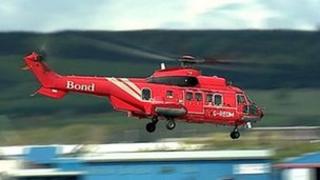 The managing director of Bond Offshore Helicopters is stepping down, as a review of operations is launched.
Bill Munro has decided to step aside, the company said, and Malcolm Paine takes over.
Richard Mintern takes up the role of chief executive officer at Bond Aviation Group.
The announcements came in the same month one of Bond's Super Pumas ditched in the North Sea. All on board survived.
Mr Mintern said: "My first priority will be to work with Malcolm and our existing customers to conduct an extensive review of Bond Offshore Helicopters' operations and customer service, in order to ensure that we provide the highest levels of service."
Mr Munro became managing director in 2007.