Tracking call for sex offenders after Ryan Yates case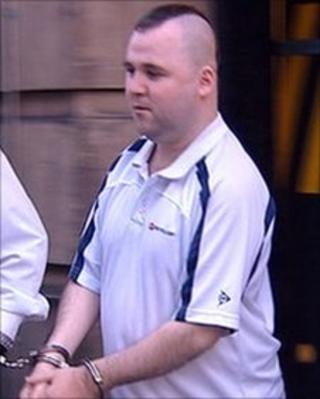 An independent report has highlighted failings by Grampian Police, Aberdeen City Council and other bodies in their dealings with a sex offender.
Ryan Yates tried to kill a grandmother so he could then attack the children in her care at a Bridge of Don park.
The crime occurred just five days after Yates was released from prison for a previous offence.
The report recommended new measures, including the satellite tracking of serious sex offenders.
Its authors, who included police and social services in Highland, recorded how Yates had asked social workers in Aberdeen to let him buy a knife on the day he was released from prison.
The report found that a delay in obtaining a court order meant police were limited in their powers to watch Yates.
Lifelong restriction
In addition to satellite tracking of the most serious offenders, the report also recommended new powers to allow for an order of lifelong restriction to be made at the end of a prisoner's sentence.
Justice Secretary Kenny MacAskill welcomed the report and said ministers, together with the police and other agencies involved, would "carefully consider the recommendations".
Mr MacAskill said: "Scotland has one of the most robust systems for managing sex offenders anywhere in the world and the monitoring of such offenders is now tougher than ever before.
"However, if processes can be improved and strengthened further, our law enforcement agencies and the Scottish government will take action, which is why we brought in the new disclosure scheme allowing parents the right to know if a convicted sex offender is living in their community."