Deal ends Aberdeen bus drivers Christmas strike threat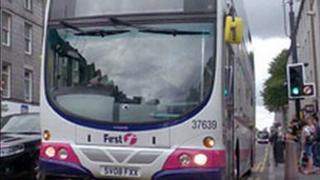 The possibility of strike action by bus drivers at First Aberdeen in the run-up to Christmas has been averted.
Union officials have agreed a new deal with management in an ongoing dispute over pay and conditions.
Earlier this week members of the Unite union held meetings and warned they could ballot for industrial action.
But both sides have now issued a joint statement saying they have reached a satisfactory conclusion during talks this week.
Duncan Cameron, operations director at First Aberdeen, said: "I'm pleased that following positive talks we have reached a satisfactory conclusion for both parties and delighted that our customers won't face disruption."
Mike Flinn, Unite branch secretary, said: "All differences have been worked out following discussions this week and we look forward to maintaining a working partnership going forward."
The dispute centred around the bus operator's plans to remove some of the drivers' overtime entitlements.
Union leaders had said say their members would not stand for any erosion of their pay and conditions.