Elvis fan Gerrie Lawrie's death investigated in Memphis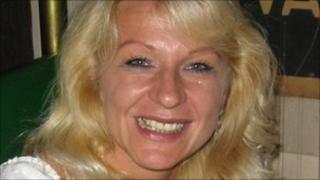 The death of an Elvis fan from Aberdeenshire who was staying in Memphis is being investigated by police.
Gerrie Lawrie, 40, was reported missing on Saturday after she failed to catch her flight home to Aberdeen.
Police said there were no obvious signs of foul play, but that an investigation into her death was ongoing.
Tributes have been paid on a special Facebook page with people expressing condolences.
Sgt Karen Rudolph, of Memphis Police, told BBC Scotland: "There are no signs of trauma on the body but we should hopefully get more from the medical examiner's office."
Ms Lawrie's friend John Helms said: "I am devastated by this news. I'll remember Gerrie as a beautiful, happy, friend who loved life and the people around her."
And Richard Stables, president of the Elvis-Aberdeen fan club, said: "I am very sad to hear this news.
"Gerrie was a much loved member of our fan club here in Aberdeen and our thoughts go out to all her family at this very sad time."