Smallest secondary school of Skerries saved on Shetland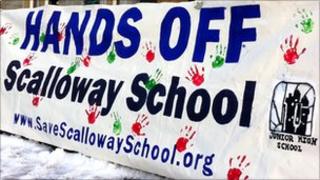 Scotland's smallest secondary school - on the remote Shetland island of Skerries - has been saved from closure.
Councillors decided by 12 votes to 10 not to shut the school, which has just three pupils.
They heard economic arguments that closure could lead to young families leaving the island, which has a population of about 80.
However, councillors decided to close the secondary department of Scalloway School on the mainland.
The 120 pupils will transfer after the summer to the larger Anderson High School in Lerwick, which is seven miles away.
The closure is aimed at saving £700,000.