Highland Council seeks to trim grass cutting complaints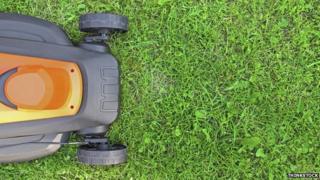 Highland Council has said that it has received "unprecedented levels" of complaints about the quality of grass cutting it has responsibility for.
People have complained about poor workmanship and excessive amounts of grass clippings being left in mown areas of public spaces and cemeteries.
The local authority said it has raised the issues with its contractor and said standards would be improved.
It added that warm weather was boosting grass growth rates this year.
Across Inverness alone, there are about 3.4 million square metres, or 836 acres, of public open and amenity space that need some form of grounds maintenance.
This public space is spread over 1,891 locations.
Director of Community Services, William Gilfillan, said: "Following a relatively mild winter and warm spring, the weather has in general boosted the grass growth rate.
"As issues are identified we are dealing with them as quickly as possible either through our contractor's or our own workforce."