Armed officers used in Highlands more than 100 times in year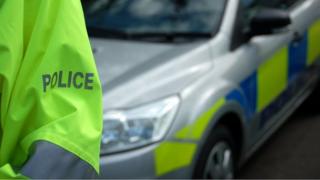 Firearms officers have been deployed more than 100 times in the Highlands since the launch of Scotland's single police force on 1 April last year.
Assistant Chief Constable Bernard Higgins said they had dealt with incidents involving a "perceived threat" to public safety.
The senior officer was responding to concerns raised by Highlands and Islands MSP John Finnie.
Mr Finnie said the single force had increased the use of armed police.
The Independent MSP said the officers were now more visible, and being deployed to routine incidents, than they were before the merger of Scotland's police forces.
Mr Higgins told BBC Radio Scotland: "We have deployed well over 100 times in the first year of Police Scotland in the Highlands.
"Armed officers have had to go and deal with an incident where the perceived threat was such that they were required."
He added: "I would like to clarify that you don't only use firearms officers where there is a gun involved, we use firearms officers where a person might be considered dangerous.
"That situation could include situations where somebody is running around with a samurai sword or a machete."