Loch Ness Monster beats Yeti on Wanderlust list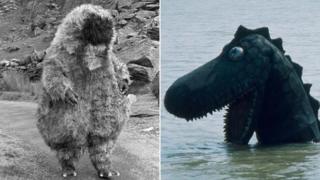 Scotland's Loch Ness Monster has been placed ahead of the Himalaya's Yeti in a list of "top 18 mysteries" for travellers to solve in 2014.
Wanderlust Magazine put Nessie at number three and the Yeti at 12.
Easter Island's carved monoliths, the moai, were in first place followed by Mongolia's Gobi rock art.
Also listed are the Pyramids of Giza, the USA's Marfa ghost lights, Angkor Wat in Cambodia and finding Australia's Tasmanian tiger.