Shipments of Dounreay nuclear fuel could start in 2014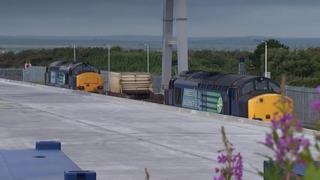 The remaining nuclear fuel at the Dounreay plant in Caithness could be transferred to Sellafield in Cumbria by sea or rail from next year.
Known as "exotics", it includes material containing highly enriched uranium.
The Nuclear Decommissioning Authority (NDA) said it was considering the best option for transporting it.
The first of 30 to 40 shipments of material for reprocessing could start in 2014 and continue over six years.
Dounreay is in the process of being demolished.
In December last year, work started on moving material called breeder from Dounreay for reprocessing at Sellafield.
The breeder has to be taken by road to a railway station at Georgemas for the rest of the journey from Scotland to England.
Removing all nuclear fuel from Dounreay will mean facilities for handling it there will not have to be built.