Dounreay's impact on environment 'continuing to fall'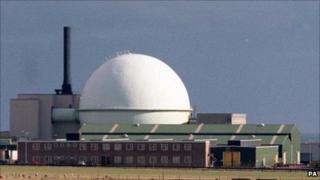 The overall radioactive impact of the Dounreay nuclear power complex on the environment has continued to fall, according to a new report.
Samples of air, fresh water, grass, soil and locally sourced meat, fish, milk and vegetables are tested every year for contamination.
Dounreay Site Restoration Limited said tests had shown a recent trend for a lessening impact continued in 2012.
The site in Caithness is being dismantled and cleaned up.
The radioactive impact of Dounreay and the UK's other nuclear sites is set out each year in the annual Radioactivity in Food and the Environment (RIFE) report.
Samples of meat and fish are taken from rabbits, grouse and shellfish on the land and in the sea around Dounreay.
Levels of radioactivity have been decreasing since 2008.
In a statement, DSRL said: "Everyone is exposed to natural sources of radiation, such as radon and cosmic radiation.
"The RIFE 2012 report indicates that the dose to the most exposed people due to Dounreay is less than 0.7 % of the UK average natural background dose."
DSRL was issued with two warning letters last year from the Scottish Environment Protection Agency (Sepa), according to the report.
The first warning related to unauthorised disposals of radioactively contaminated effluent in March.
The laboratory waste, which contained "very low levels of radioactivity" went into a disused drainage system that has an outfall at sea.
Sepa wrote to DSRL again after a consignment of rubbish was removed from Dounreay without it going through the required process first.
The incident in July involved waste that was not radioactive.
The report also said the contamination from the fallout of nuclear weapons testing in the 1960s and the Chernobyl reactor accident in 1986 can still be detected around Dounreay.