Comhairle to consult on Our Islands - Our Future campaign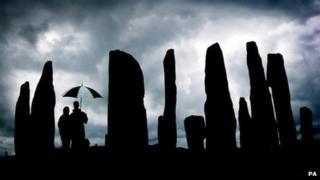 Comhairle nan Eilean Siar is calling for support from islanders for a campaign that is seeking to gain more powers for island councils.
The comhairle, along with Shetland and Orkney councils, wants more control over its resources.
The councils want this to happen whatever the result of next year's independence referendum.
During November, the comhairle will hold meetings to gather public views on the Our Islands - Our Future campaign.
It calls for the devolving of functions from government and also the Crown Estate, which owns land, coastlines and seabed.
Angus Campbell, leader of the comhairle, said: "After a number of highly successful consultations in the past, we hope to receive feedback from local communities and would welcome any questions, suggestions and comments on the Our Islands - Our Future initiative."
Dates of the meetings will be publicised later.