NHS Highland staff trained to use tablets to make films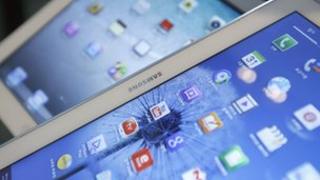 A number of NHS Highland staff have been trained to make short films on tablets for upload to YouTube.
The films are part of the health board's efforts to make increasing use of social media.
Films so far include coverage of new services and lectures delivered by experts.
In a report to a board meeting next week, head of public relations Maimie Thompson said NHS Highland also tweeted and posted information on Facebook.
She reports that the health board has 2,300 followers on Twitter, has various Facebook accounts, a YouTube channel and a Flickr account.
The training on the making of short films was done in-house.
On its YouTube channel it has films about a personality disorder service open day, a learning disabilities relationships group and health campaigns.
In her report, Ms Thompson has also asked that the board agreed to the publication of NHS Highland's own newspaper, NHS Highland News, from once a year to three times a year.