Inverness publicans criticise plastic glass proposal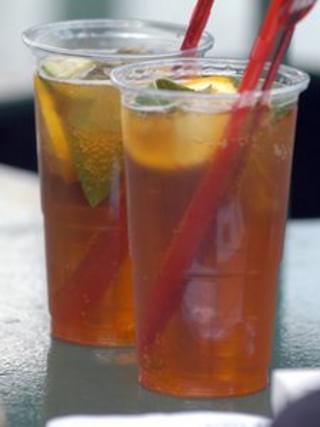 A proposal to extend the use of plastic drinks glasses to all pubs in the Highlands has been criticised by some publicans.
Late-opening clubs must serve all beverages in plastic containers after 21:00.
This is because of police concerns about the potential for glasses and bottles to be used in assaults.
Highland Licensing Board is holding public consultation on a plan to extend the rule to all pubs across the region.
Two Inverness pub and bar owners said the move would send out the wrong signals about public safety in the Highlands.
Kit Fraser told The Press and Journal that the plan was the "nanny state at its worst".
He said the proposal suggested that adults could not be trusted with glass and that it sent out the "wrong signals" about the Highlands.
Don Lawson told the newspaper that having to serve wine and champagne in plastic containers was "not a good image for the Highlands".
Highland Licensing Board said it would gauge responses from the public and police before a decision was taken on whether or not to extend the rule.
The consultation runs until 31 July.