Child abuse claims at closed Fort Augustus school investigated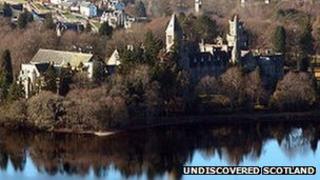 An allegation of historical child abuse at a closed Catholic boarding school in the Highlands is being investigated by police.
It is alleged that monks running the Abbey School at Fort Augustus beat pupils and sexually assaulted them.
The school was part of a Benedictine Abbey on the shores of Loch Ness and closed in 1993.
With dwindling numbers of monks, the abbey itself closed in 1998 and was sold off as a holiday home development.
A spokesman from Police Scotland's Highland and Islands division said they were investigating a report of abuse from a former pupil of the school, and inquiries were at an early stage.