Two killed and two injured in car crash near Beauly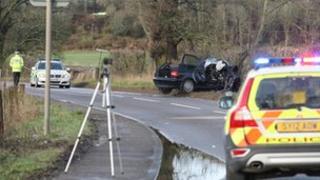 Two women have died and two men have been seriously injured in a car crash in the Highlands.
No other vehicle was involved in the crash, which happened at about 00.25 on the A862 just outside Beauly.
The road was closed for a number of hours while police investigations were carried out.
Police have appealed for anyone with information relating to the incident to contact them.