Frail Inverness man found guilty of murder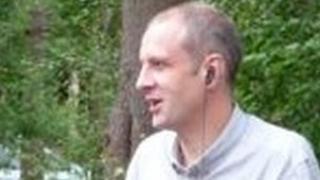 A man who is so ill that at times he can struggle to walk has been found guilty of murdering another man.
Robert Macgillivray is likely to have had to pause to regain his strength between striking Mark Hunter more than 80 times with a knife, a jury heard.
Macgillivray, 50, possibly killed his victim by stamping or jumping on him, the High Court in Edinburgh was told.
Mr Hunter's body was found at Macgillivray's home in Hilton, Inverness, on 22 June last year.
After the jury found him guilty of murder the court heard that Macgillivray's record included previous convictions for affray in Wales, and also for carrying weapons in the past.
Judge Lord Brailsford told Macgillivray he would be jailed for life, but background reports were needed before fixing the minimum sentence he must serve.
Breathing oxygen
Mr Hunter, 37, suffered so many cuts and bruises that a pathologist carrying out a post mortem gave up counting, the court heard.
Because of his health problems, which includes emphysema, Macgillivray was alleged to have carried out the attack over a period of hours.
He sat throughout the six day trial breathing oxygen through a tube.
His GP, Dr Alexander Thain, said if Macgillivray climbed the stairs to his surgery he had to wait for 10 minutes before he was able to speak.
The doctor said Macgillivray could not walk 100m (328ft) and on occasions even had difficulty with dressing himself or doing household tasks.
Repeated shouts
The trial heard that a blood-stained machete was found in a cupboard at Macgillivray's home.
Forensic scientists found damage to the dead man's clothes suggesting at least 83 blows had been struck.
But medics said stamps, or possibly a jump with both feet together, had killed Mr Hunter - smashing his ribs and preventing him from breathing.
The court saw CCTV footage of former hospital worker Mr Hunter stealing bottles of strong cider from a nearby shop.
He then went to Macgillivray's home where neighbours heard repeated shouts as the two men argued and Macgillivray tried to get the other man to leave his house.
Following his arrest Macgillivray accused Mr Hunter of trying to steal his brandy.