Graduates could ease Highland psychologist shortage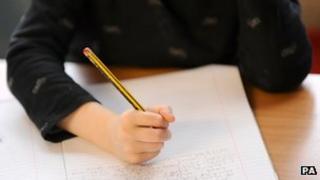 Graduates could offer a solution to easing a shortage of educational psychologists in the Highlands, council officers have suggested.
Psychologists support the learning and wellbeing of children and young people, and also offer pre-school home visits for children with support needs.
Highland Council has been trying to fill four vacancies and has had to bring in retired staff as cover.
Officers have suggested recruiting graduates to assistant positions.
In a report to councillors, the officials said a lack of educational psychologists was a national issue.
Provision in some parts of the Highlands was described as "restricted" and two retired psychologists were providing temporary, part-time cover in Caithness and south Highlands.
The officers' report also warned that two experienced members of staff were due to retire in September.
They added that the issue was "impacting on our ability to offer equitable support to children with additional support needs, their families and schools".
It has been recommended that the local authority recruit four qualified psychology graduates as assistant educational psychologists.
Quality controls would be in place, the officers said.
Councillors will consider the proposal next week.