Myths where Mary, Queen of Scots slept put to bed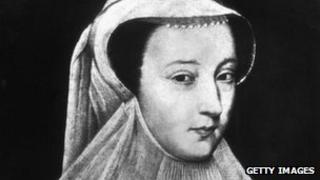 Historic Scotland has sought to put to bed myths surrounding where Mary, Queen of Scots slept on her travels around Scotland.
Chris Tabraham, principal historian at the agency for 40 years before retiring, said tradition has it that she stayed almost everywhere.
Writing in Historic Scotland's magazine he gives details on places the queen is factually known to have stayed in.
They include properties in Lothian, the Borders, Moray and the Highlands.
Born at West Lothian's Linlithgow Palace in 1542, Mary's early years were spent at Stirling Castle, Inchmahome Priory and Dumbarton Castle before she was taken to France in 1548.
She returned to Scotland in 1561 to begin her reign as Queen of Scots and moved into Holyrood Palace in Edinburgh.
Writing in the magazine, Mr Tabraham said: "But as comfortable as Holyrood was, Mary realised that, to win the hearts of her subjects, she would need to travel among them - no television or Twitter in those days."
The historian said Mary made a number of "royal progresses" around Scotland.
Dingwall in Ross-shire was the furthest point north that she reached on her travels, while in the south she stayed at Glenluce Abbey and Dundrennan Abbey in Dumfries and Galloway.
Among other places where she slept included Spynie Palace and Balvenie Castle, both in Moray, in 1562, Edinburgh Castle in 1561, 1566 and 1567, and Hermitage Castle in the Scottish Borders in 1566.