Easter Ross stalker who went on the run jailed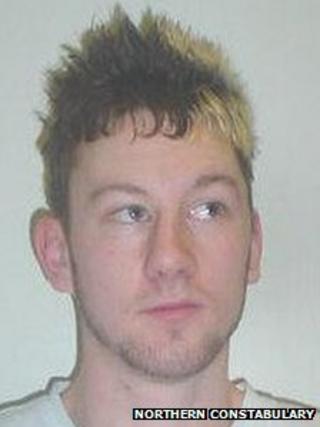 A remand prisoner who stalked a former girlfriend while on the run after escaping from a court building has been jailed for 40 months.
Michael Davidson, 27, of Invergordon, fled Tain Sheriff Court by climbing through a window.
After almost two weeks he was eventually tracked down to a house that police were able to identify from an image Davidson had posted on Facebook.
Davidson was sentenced at Tain under tight security.
He admitted attempting to pervert the course of justice by escaping from the court. He also admitted stalking his former partner.
The court heard that Davidson began making threats and spying on his former partner after their relationship ended in 2011.
In September last year he was arrested after allegations that he had followed the woman.
During one of his court appearances, Davidson escaped from a room after his bail was refused.
He evaded the police for almost two weeks and during that time bombarded his ex-girlfriend with text messages, the court heard.
Davidson was arrested on 9 October after an anonymous tip-off led police to a property in Easter Ross.
An officer recognised the house as a backdrop to a photograph Davidson had uploaded on the internet while on the run.
Davidson tried to hide on the roof of the house. He continued to make phone calls to his former partner before eventually giving himself up.