Former Culloden Academy teacher Ian McMillan struck off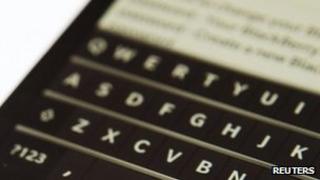 A former secondary teacher who met a pupil at his home has been struck off.
Ian McMillan, a teacher at Culloden Academy in the Highlands at the time, also admitted to allowing a pupil to send messages to his smartphone.
Highland Council dismissed Mr McMillan in September 2011 following a disciplinary hearing.
The General Teaching Council for Scotland (GTCS) has now struck him off and banned him from reapplying to become a teacher for two years.
Mr McMillan has the right to appeal.
A GTCS panel found that Mr McMillan had repeatedly failed to maintain appropriate professional boundaries and avoid improper contact, or relationships, with pupils.
He admitted to allowing a pupil to visit him at his home and providing a pupil with details on how to message him on his smartphone.
The panel said that meeting a pupil at his home was a serious incident and was a failure in maintaining "an appropriate balance between formality and informality in dealing with pupils".
The panel heard evidence that he would mark a pupil present when she was late for registration. Mr McMillan denied that allegation.
Witnesses also told the panel that he allowed a pupil to sit on his desk and chat to him during lessons and alleged that, on at least one occasion, he massaged a pupil on the neck.
In its newly-released outcome, the panel said it was of a view that the public's confidence in the teaching profession would be undermined if Mr McMillan was allowed to remain on the teaching register.