Romantic time travel adventure set in Lochaber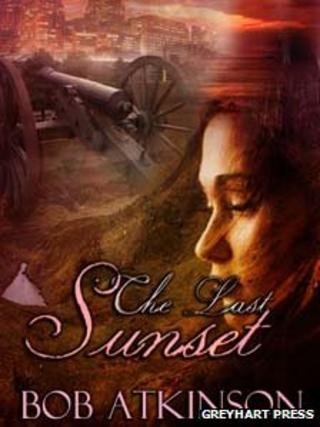 A novelist drew inspiration from Lochaber's glens for his new time travelling romantic adventure story.
Former soldier Bob Atkinson's The Last Sunset tells of a nuclear war causing a time slip that drags people from different eras to the area in 1746.
That year saw the defeat of Bonnie Prince Charlie at Culloden. The battle was followed by government raids against his Jacobite supporters.
Lochaber-born Atkinson joined the Army when he was 17.
He served in Northern Ireland where he met his wife, an inspiration for some of his female characters in the book.
Greyhart Press, a small publisher based in Bromham, Bedfordshire, has printed the book. It will be launched next month.
Atkinson said it was not difficult to be moved by the landscape of the west Highlands.
He said: "The Last Sunset was conceived amongst the empty glens and ruined townships of Lochaber.
"The events of the 18th and 19th centuries still scar this land, and indeed continue to scar the psyche of many of the older inhabitants.
"There are glens within 10 miles of Fort William where you can walk all day without seeing another living soul. Once heavily populated, these places have long been left to the wind and heather."
He added: "The past hangs heavy here, and occasionally - just occasionally - you can sense moments from those days."
The Last Sunset is among a number of science-fiction and horror stories set in the Scottish Highlands.
Dark Horizons, a Doctor Who story released earlier this summer, tells of Matt Smith's time lord arriving on the Western Isles to play on the ancient Lewis chess set.
Written by Ayrshire-born novelist Jenny Colgan, the Doctor finds the islands under attack by a mysterious fire and also encounters Vikings and a kidnapped princess.
Under the Skin, a novel by Michel Faber, who lives in the Black Isle, is also set in the Highlands.
Last year, scenes for a film adaption of the book featuring Hollywood actress Scarlett Johansson were shot on the A82 in Glencoe and elsewhere in Scotland.