New Scottish police investigation body to be 'more intrusive'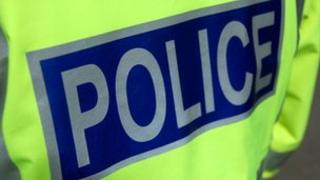 The body that will probe allegations against Scotland's single police force will have powers to be "more intrusive" than the current system.
The role of the Police Investigation and Review Commission (PIRC) has been set out in a paper to the Northern Joint Police Board.
Under the present system, allegations against officers are investigated by another force.
That system will disappear when Scotland's eight forces merge in 2013.
Northern Constabulary's deputy chief constable, Andy Cowie, has prepared the paper on the future structure of police standards and conduct for a meeting of the board's complaints sub committee.
He said Scottish police would continue to maintain high standards and professionalism following the reforms.
PIRC will form part of that effort and investigate incidents such as deaths in custody, fatal road accidents involving police vehicles and serious criminal allegations against officers.
The commission will replace the current process where senior officers from another force are brought in to investigate serious incidents and allegations.
In his paper, Mr Cowie said: "The PIRC will have the authority to be more intrusive with a remit to undertake the independent investigation into critical incidents and allegations of serious crime."
He added: "Work is currently being undertaken through a government-led project to establish the role and structure of the PIRC."
The new single force will be an amalgamation of Scotland's eight existing forces. It is due to be up-and-running from April next year.
Once it is operational, it will be the second largest force in the UK with more than 17,000 officers.