Nairn Book and Arts Festival line up 'ambitious'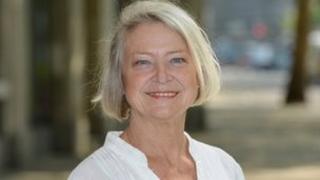 Nairn Book and Arts Festival has announced its "most ambitious" line up with BBC correspondent Kate Adie and author Ian Banks among its guests.
Other famous names to appear include GP, writer and comedian Dr Phil Hammond.
Artists Kirstie Cohen and William Mather, poet Donald Murray and fiddler Rua Macwillian will also feature.
The festival, which runs from 4 to 9 September, will also have drama, films, workshops and lectures.
There will be more musical performances than last year, with Temperance Seven and the Red Hot Chilli Pipers among acts to play during the festival.
Festival chairwoman Elizabeth Findlay said: "This year's festival programme is growing more ambitious, both in scale and number of events, and in the quality of the writers and artists we attract."