Highlands and Islands fire service to explain stations' futures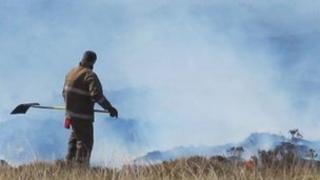 A fire service is to hold a series of public meetings to explain the future running of its fire stations.
Highlands and Islands Fire and Rescue Service (HIFRS) has one full-time station, 95 part-time retained stations and 23 community response units.
Earlier this year, HIFRS was criticised for how it was run and the level of training for its crews.
The service and fire board said it has made "significant" progress in improving training.
Northern Joint Fire Board said it was committed to keeping the communities up to date on the debate and outcome of its meetings on the service's future.
Starting in Inverness on 8 May, a series of meetings will be held across its area.
These public meetings will be taking place in Stornoway, Lairg, Thurso and Portree.
Last month, the Accounts Commission said it had serious concerns about HIFRS.