RCAHMS merger with Historic Scotland mooted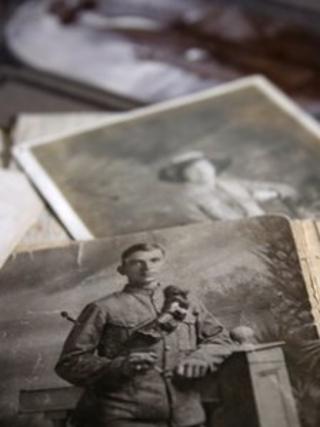 An organisation set up in 1908 and which holds more than 15 million drawings, photographs and manuscripts could merge with Historic Scotland.
It is one of three options being explored by the Royal Commission of the Ancient and Historical Monuments of Scotland (RCAHMS).
Maintaining the status quo and a reconstituted commission are also being considered.
A review team plans to report to the Scottish government in May.
RCAHMS' collections include drawings, photographs, negatives and manuscripts relating to Scotland's archaeology, buildings and maritime heritage.
The material has been produced and gathered by its own staff and also gifted to its archives.
Edinburgh-based RCAHMS holds one of the largest and collections of aerial imagery in the world.
The 1.6 million images include some of the earliest aerial photographs ever taken of Scotland.
In recent years, the commission has documented the remains of a Viking shipyard on Skye, historical sites on St Kilda and taken thousands of images of the Scottish cemetery in Calcutta, India.
In a newsletter, Michael Proctor, programme manager of RCAHMS' options appraisal, said the review of the organisation's future was entering its final stages.
He reported: "Each of these options is now undergoing more detailed appraisal, looking at the benefits and risks associated with each, as well as any costs or cost benefits.
"Each option is being assessed against an agreed list of benefits that we would seek from any change.
"The appraisal will look at the relative importance of each benefit and the extent to which each of the options is better or worse than the status quo.
"A list of risks has also been developed that may arise from any change. Each is being assessed to judge its potential impact and the likelihood of the risk being realised in any of the options."