NHS Highland: poverty in Highland and Argyll to rise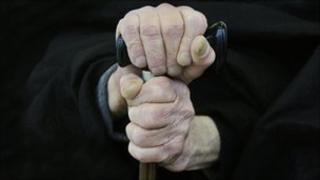 Welfare reform and rising fuel prices are among factors expected to increase the number of people in poverty, NHS Highland has warned.
In a new report, the health board covering the Highlands and Argyll and Bute said poverty was the biggest issue in its fight to tackle inequality.
About 53,000 people were in poverty in the health board area last year.
Merkinch in Inverness and Dunoon were among the most deprived areas, according to the NHS Highland report.
Alness, the south side of Wick and Campbeltown were also listed among the most deprived places in the health board's area.
The least deprived locations included Lomond Shore, rural parts around Nairn and the Inverness areas of Culloden, Balloch, Scorguie, Lochardil and Holm Mains.
NHS Highland's report said the average life expectancy of a man living in Merkinch was 66 years - about 14 years less than a man living in Lochardil.
About 35,000 people in the Highland Council area and 18,000 in Argyll and Bute were in poverty in 2010, the new report said.
Its authors said: "Poverty is the biggest issue facing the NHS Highland area in the fight against inequality.
"With impending welfare reform, rising fuel prices, public sector cuts and a fragile economy, the number of people affected by poverty and financial hardship is set to rise."
NHS Highland also reports on projects to tackle poor health and how 4,000 people attempted to quit smoking in 2010.
This was 5% more than in 2009 and the largest number of those trying to stop lived in the most deprived parts of the health board area.
Alcohol abuse, however, remained a concern for the board.
Dr Margaret Somerville, director of public health, said: "It is important to note that inequalities in health have worsened over the last 10 years, despite improvements in the overall health of the population.
"The worst off in society are likely to suffer most from the economic climate and consequent changes in public sector services, unless we explicitly consider and act on the impact of those changes on them.
"Even then, reducing inequalities in health is difficult, as to be effective, actions need to be sustainable, requiring long-term commitment from all partners to work together on a shared agenda, with the local communities at the centre."