Scottish city house prices in top 10 for rises since 2001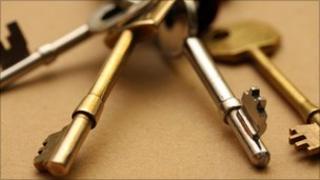 House prices in Inverness have risen by more than any other UK city over the past 10 years, according to new research by the Bank of Scotland.
It said the average price of £68,141 in 2001 had increased to £169,257 in 2011.
The bank's figures also showed average prices in Aberdeen rose by £95,931, in Dundee by £63,539 and in Edinburgh by £99,667.
The rises put them among a top 10 of UK cities which had the highest growth in house prices between 2001 and 2011.
Edinburgh was the most expensive city in Scotland and 12th most costly UK city with an average price of £206,303, according to the Bank of Scotland's study.
Dundee was the least expensive with an average price of £123,711.
Scottish city sellers fared better during the economic downturn with property prices falling on average by 8% between 2007 and 2009, lower than the overall fall of 12% across Scotland.
However, the bank's research suggested the affordability of homes had declined over the past 10 years as prices rose faster than earnings.
It said the typical city home in Scotland was 4.8 times average gross annual earnings in 2011, up from 3.5 in 2001.
The ratio peaked at 6.3 in 2007 and has declined since then, the bank added.