Woman sexually assaulted in car park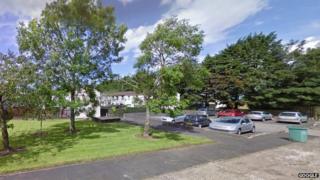 A 32-year-old woman was sexually assaulted in a car parking area in Ayrshire in the early hours, police have said.
The woman had parked her car in Castleview, Dundonald, at about 02:35, when she was grabbed by a man.
Police said the man pulled at her clothing and touched her indecently.
The suspect, who smelled of alcohol, was described as 5ft 8in to 5ft 10in, of stock/chubby build and had short hair.
Det Insp Alan Somerville said the woman, who had popped out for an errand, was "very distressed and upset".
She was said to have received minor cuts and bruises during the attack.
"Thankfully her screams alerted nearby residents who came to her aid and the man ran off," Det Insp Somerville said.
"I would like to speak to anyone with information about the attack, especially any of the residents who helped the lady but who were not at the scene once police arrived."