Elaine Doyle murder: Lawyer claims police 'fabricated evidence'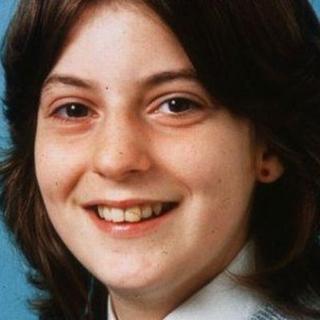 Police officers investigating the Elaine Doyle murder case fabricated evidence, it has been alleged.
The claim was made by defence QC Donald Findlay during the trial of John Docherty, who denies killing 16-year-old Elaine in 1986.
Mr Findlay was putting questions to John Wilson, 66, a retired police officer.
Mr Wilson agreed that officers interviewing him in 2012 "put words in his mouth".
The retired officer had been one of the first on the scene when Elaine's body was found in a lane close to her Greenock home.
The High Court in Edinburgh has already heard of controversy over whether a police blanket was draped over the teenager's naked body to shield it from view.
Mr Wilson, who retired from the police in 1997 after 30 years service, told the court he did not see a blanket over the girl.
The jury was read a statement Mr Wilson, a former detective, gave in July 2012.
It said: "I have been asked about a police blanket being placed over Elaine's remains. I do remember seeing a blanket on the deceased."
Mr Wilson said that at the start of his career he was told "keep your hands in your pockets" at a crime scene and not to touch anything.
He also said that during the first months of the murder investigation he was responsible for the safe-keeping of productions in the case.
He told advocate depute John Scullion, prosecuting: "If I had seen a blanket on the deceased I would have taken it as a production."
Prisoner's blanket
He said he did not remember being questioned about that when officers visited him at his home.
The statement quoted him as saying: "I definitely saw the body covered with a prisoner's blanket but I don't remember who put it there."
Mr Wilson told the prosecutor: "I don't think I would have said that to be honest."
He also doubted that he had said: "I remember thinking at the time that the blanket should have lodged but it never seemed to be."
Mr Finlay, representing the accused John Docherty, asked Mr Wilson to look at his client.
The QC put it to Mr Wilson: "He has been accused of the murder of a young girl back in 1986 - well over 25 years ago and from your evidence alone, Mr Wilson, it is, I suggest, glaringly obvious that the Strathclyde police, past and present have fabricated evidence in this case."
Me Wilson replied: "I don't know."
Mr Findlay asked: "They put words in your mouth?" and Mr Wilson agreed. "It would appear they wrote that, yes," he said.
Mr Findlay continued: "So your position is that Strathclyde Police in July 2012 fabricated evidence and put words into your mouth?"
Mr Wilson told the lawyer: "Yes."
Special defence
On trial is John Docherty, 49, now of Hunter's Quay, Holiday Village, Dunoon, who denies murder.
He claims that at the time he is alleged to have stripped and strangled Elaine Doyle, he was at home with his parents, who are no longer alive.
Mr Docherty has also lodged a special defence of incrimination and claimed the culprit might be among a list of 41 names taken from files of the police investigation into the murder.
The charge alleges that on 2 June, 1986, in a lane near Elaine Doyle's home in Ardgowan Street, Greenock, he seized her by the hair, struck her on the head and either removed or compelled her to remove her clothing.
The charge goes on to allege that Mr Docherty forced Elaine to the ground, pushed her face into the ground, sat or knelt on the teenager then placed a ligature round her neck and strangled her.
Mr Docherty also denies stealing a handbag from Ardgowan Street on the same date.
He further denies a charge of attacking another woman, Linda Hargie, on various occasions between 1990 and 1995 at an address in Anne Street, Greenock by seizing her and pushing her and punching her on the head.
The trial continues.