Ticketmaster to sell 2014 Commonwealth Games tickets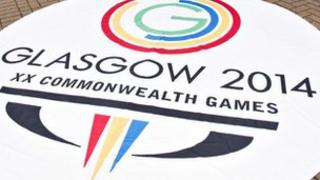 The ticketing firm Ticketmaster has been chosen to sell about one million tickets for sporting events at the 2014 Commonwealth Games in Glasgow.
The company will be responsible for online and telephone sales along with box office outlets at games venues.
Ticketmaster will also be a sponsor of the games as well as the official ticketing services provider.
More details on tickets, including the range of prices for every sport, will be made public later this month.
Games organiser Glasgow 2014 said Ticketmaster was "a leading expert in online ticket sales both in the UK and abroad".
Glasgow 2014 deputy chief executive, Ty Speer, said: "The summer of 2014 will see the eyes of the world focus on Scotland, as one of the world's greatest sporting events comes to Glasgow.
"It is incredibly important we have a services provider which can successfully meet our commitment to deliver outstanding games with packed stadia and through a fair and simple ticketing strategy.
"Ticketmaster has a wealth of experience in delivering ticketing for major sporting events and we are looking forward to working with them in the months to come."