Kevin 'Gerbil' Carroll's Lennoxtown house seized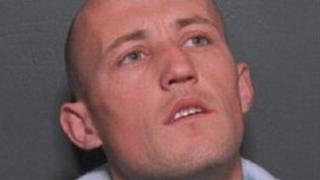 A house owned by a notorious gangster who was shot dead in a supermarket car park two years ago has been seized under the Proceeds of Crime Act.
Kevin 'Gerbil' Carroll was executed in a gangland hit as he sat in a car outside the Asda store in Glasgow's Robroyston area in January 2010.
The man accused of shooting him was cleared by a judge earlier this month.
The Crown Office said Mr Carroll's house in Lennoxtown had been seized and would be sold.
A petition for the recovery order for the the property in the East Dunbartonshire town's Ivy Leaf Place was lodged at the Court of Session in March.
Scottish ministers sought to recover the property, which belonged to Carroll's estate and had been obtained through his involvement in organised crime, violence, drug dealing and his obtaining of mortgages by fraud.
The proceedings were not defended by Carroll's next of kin and, on 1 May, the Court of Session granted a recovery order for the house and a term assurance policy in Carroll's name.
A spokesman for the Crown Office confirmed: "The property is now vested in the trustee for civil recovery, who will arrange for the house to be sold and the free proceeds, along with any interest in the term assurance policy, to be remitted to the Scottish Consolidated Fund."
Ruaraidh Macniven, head of the Civil Recovery Unit at the Crown Office, said: "The Proceeds of Crime Act 2002 enables civil proceedings to be taken to recover the proceeds of crime where prosecution is not possible for some reason, including, as in this case, where the alleged perpetrator of the crime has died.
"The Civil Recovery Unit will continue to target assets which have been obtained through crime and, in particular, serious organised crime."
Ross Monaghan, 30, was cleared of murdering Carroll on 4 May after a judge at the High Court in Glasgow ruled there was insufficient evidence to convict him.