Glasgow delegation visits Switzerland in Youth Olympics bid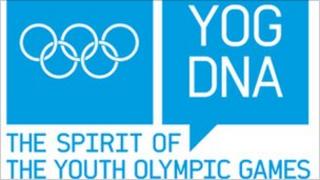 The team trying to win the 2018 youth Olympics for Glasgow have been visiting the International Olympic Committee in Switzerland.
The IOC Workshop in Lausanne was for candidate cities.
The Glasgow team should complete its bid for the games by October.
The IOC will produce a shortlist of candidate cities in February next year before announcing the winning host city in the summer of 2013.
in Innsbruck earlier this year. The second editions are due to take place in Nanjing, China, in 2014, with the winter version being held in Lillehammer, Norway, in 2016.
Glasgow 2018 bid director Paul Bush said: "On behalf of all the partners in our bid, I would like to thank the IOC for what has been a hugely valuable process as we prepare Glasgow's bid.
"It has also been a privilege to meet and engage with our colleagues from across the world who are also bidding to stage the event."
The inaugural Youth Olympic Games took place in Singapore in 2010, and the first winter youth games was held