Glasgow Caledonian University aims for new heart disease drug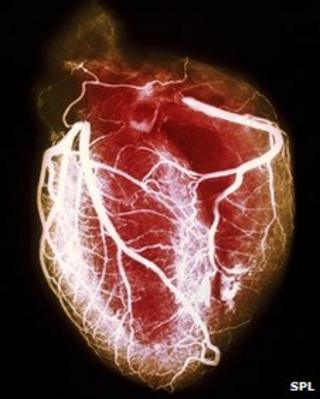 A Scottish university is aiming to make a breakthrough in the fight against heart disease by identifying a new drug which can cut fat deposits in arteries.
Glasgow Caledonian University has been given £90,407 from Heart Research UK to fund a two-year study.
Prof Annette Graham's team has previously identified a protein which can help cut arterial fat deposits.
It now wants to identify a compound which will boost levels of the protein, or make what is there more effective.
According to Scottish government statistics, coronary heart disease is Scotland's second biggest killer, responsible for 15% of all deaths.
Coronary artery disease is caused by the accumulation of the so-called bad LDL cholesterol within fatty deposits on artery walls.
The presence of so-called good HDL cholesterol in the bloodstream can help the body reverse these damaging deposits, reducing the risk of coronary heart disease.
Prof Graham's team now aims to test a number of compounds which it believes will help the body remove the fatty deposits which form as "plaque" on artery walls and can lead to angina and heart attacks.
'Effective treatments'
Statin drugs, which lower the amount of cholesterol in the blood stream, are widely available but there is no drug available which can reverse the build-up of "plaque".
Prof Graham said: "We urgently need effective treatments which can reverse the build-up of fatty substances in the arteries.
"Interestingly, one of the compounds we will test is a drug already in development for the treatment of anxiety.
"Early clinical trials of the drug did not produce any unwanted side effects or withdrawal symptoms, which is encouraging."
Prof Graham's team will study cells loaded with "bad" cholesterol, known as foam cells, in tissue culture dishes in the laboratory.
The team aims to identify the chemicals most effective at enhancing cholesterol removal.