East Dunbartonshire opts out of service sharing plan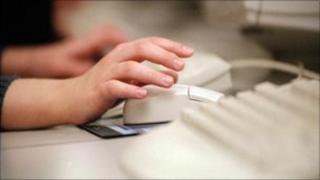 Another west of Scotland council has confirmed it will not be taking part in a controversial scheme to pool its back office functions with its neighbours.
East Dunbartonshire Council will not be part of an agency covering functions such as human resources and IT.
Up to seven councils in the former Strathclyde Region could have set up the agency employing about 3,500 staff.
But three, including Glasgow, have now pulled out while a fourth has put off its final decision.
Savings questioned
This was the first solid proposal for councils in the west of Scotland to share services to help save money.
It stems from the Clyde Valley Review - a report two years ago which looked at options for the future.
The back office scheme was rejected outright by West Dunbartonshire Council, then Glasgow City Council decided it could not join even though it supported the principles behind the move.
Glasgow argued the sums did not add up because some other councils had either pulled out or were going to limit their involvement.
The scheme had been condemned by the trade union Unison. It said it was not against sharing services but that these particular proposals were wrong.
Glasgow's decision effectively killed off the idea of a major agency, although some smaller authorities, including Inverclyde, Renfrewshire and East Renfrewshire, may still pool their IT and HR.
The leader of East Dunbartonshire Council, Councillor Rhondda Geekie, said: "Although the circumstances are not right for this council to continue these particular proposals at this time, it is still imperative that we look at how else we can deliver the savings required across the service areas that were being taken forward through the Clyde Valley Shared Support Services agenda.
"With this in mind, we have tasked officers with looking at a range of alternative efficiency models and savings opportunities, including other shared service possibilities with our partners and/or neighbouring authorities."
Separate proposals for councils in the area to co-operate on waste management are due soon.
Some sceptics have questioned whether the whole idea of sharing services between councils in the west of Scotland is now starting to disentangle.