Tributes to North Lanarkshire councillor Tony Clarke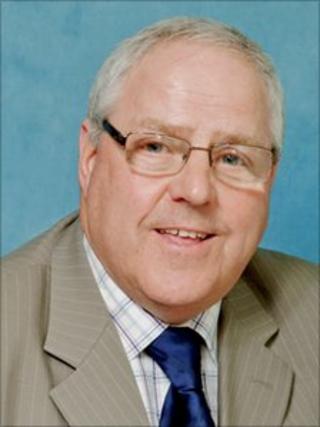 Tributes have been paid to a North Lanarkshire councillor who has died following a long illness.
Councillor Tony Clarke was elected to the authority in 1995 and represented Coatbridge North and Glenboig.
The 63-year-old, who is the brother of Coatbridge and Chryston MP Tom Clarke, had previously served on Monklands District Council.
Colleagues described him as "hardworking" and praised his "great sense of humour".
Depute provost Councillor Jim Robertson said: "Tony was one of those men with a rare gift of humour. There was always a joke or laugh and he had a hugely uplifting personality.
"He and council leader Jim McCabe were great personal friends and worked together for many years in steel erecting.
"Tony will be sorely missed by everyone who knew him."
Mr Clarke leaves a wife, Theresa, four daughters and a son.