Samantha Wright body-in-bin murderer sentence backdated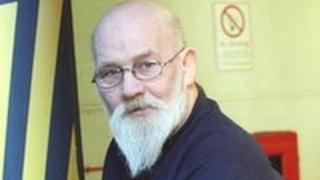 A man jailed for murdering a woman in Edinburgh and dumping her body in a wheelie bin has had his sentence backdated by almost 18 months.
Robert Chalmers, 62, was previously jailed for a minimum of 23 years before after being found guilty in 2011 of murdering Samantha Wright.
On Friday Lord Gill said he would take into account the fact that he spent 545 days in prison before sentence.
It was heard at the Court of Criminal Appeal in Edinburgh.
Chalmers had already served nine years in jail after stabbing a drinking friend, William White, 47, to death after a row at the victim's home in Beech Road, Johnstone, in Renfrewshire, in 1973.
Depraved crime
After his release, Chalmers, a handyman and labourer, eventually came to live in Magdalene Drive, in the Duddingston area of Edinburgh.
Police and a sniffer dog found Ms Wright's hand poking through leaves in October 2009.
Her family had reported her missing nine months earlier on what would have been her 25th birthday.
The judge at Chalmers subsequent trial, Lord Malcolm, jailed him for life in June 2011 and ordered him to serve at least 23 years before he could apply for parole.
He told the murderer he had committed a "depraved and dreadful" crime.
The Lord Justice General said: "Although the sentencing judge tells us he took into account time spent in custody prior to sentencing we are unable to say to what extent he did so."