Norovirus hits six Royal Infirmary of Edinburgh wards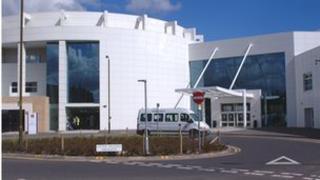 Visitors to six wards at a city hospital are being restricted because of an outbreak of norovirus.
Relatives and friends of patients are being advised not to visit the wards at the Royal Infirmary of Edinburgh in an effort to stop the outbreak spreading.
The winter vomiting outbreak at the hospital has affected almost 100 patients in recent weeks.
NHS Lothian had only just lifted a three-week long restriction on visitors to Liberton Hospital.
Now the authority has revealed that 95 patients have succumbed to norovirus at Edinburgh's flagship Royal Infirmary since the start of February.
Staff have also been affected, leading to the latest action to curb the outbreak. The wards currently closed to visitors are 101, 102, 103, 201, 202, 207.
Highly contagious
Dr Kate Templeton, chair of NHS Lothian's problem assessment group and consultant virologist, said: "By restricting the number of visitors, it is hoped that this will reduce the number of people who are exposed to norovirus and therefore shorten the duration of the outbreak."
Prof Alison McCallum, director of public health and health policy, added: "We understand that there may be extenuating circumstances where members of the public need to visit loved ones, such as if they are seriously ill."
Norovirus is highly contagious, and outbreaks spread quickly around closed communities, such as hospitals and nursing homes.
The symptoms, including vomiting, diarrhoea and nausea, come on suddenly and last between 12 to 60 hours.