Jimmy Savile scandal: Five Scottish offences reported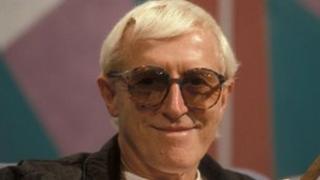 The report into offending by the BBC presenter Jimmy Savile said he is alleged to have committed five offences in Scotland.
Two allegations relate to the Strathclyde police force area, one to Lothian and Borders, one to Grampian and one to Fife.
In total the report lists 214 offences committed by Savile throughout the UK.
Giving Victims A Voice was written by Metropolitan Police's Det Supt David Gray and Peter Watt of the NSPCC.
Of the 13 NHS hospitals and one hospice listed in the report where Savile is accused of crimes, none is in Scotland.
The report mentions the presenter's cottage in Glencoe in the Highlands as being a property linked to Savile but does not say whether or not any offences took place there.
Northern Constabulary said they have not received any allegations relating to Savile.
Powerful tool
A Grampian Police spokesperson said: "We can confirm that we have received one allegation which relates to a historical incident in the Aberdeenshire area.
"The full circumstances have been passed on to the Metropolitan Police as the lead force for Operation Yewtree and appropriate support is being offered to the victim."
Matt Forde head of NSPCC Scotland services said: "It is simply horrific that Savile was able to sexually abuse children across the length and breadth of the UK over six decades, including in four different Scottish regions.
"Those children will never get justice, now that he is dead, so what we must do is show them we want to make lasting change here in Scotland to protect our next generation of children from harm."
The police and NSPCC report said Savile's offending presented "a potential watershed".
It concluded that Savile was an "opportunistic individual who used his celebrity status as a powerful tool to coerce and control" his victims.
The report said it would be "naive" to view the case as the isolated behaviour of a "rogue celebrity" - but the "context of the 1960s and 1970s" needs to be recognised.
"It was an age of different social attitudes and the workings of the criminal justice system at the time would have reflected this," it said.
But the report stopped short of apportioning blame to other institutions and agencies that may have "missed past opportunities" to stop Savile.
It said these institutions must do "all they can to make their procedures for safeguarding children and vulnerable adults as robust and rigorous as possible".