Saigon Saigon fined after beetles found in Edinburgh restaurant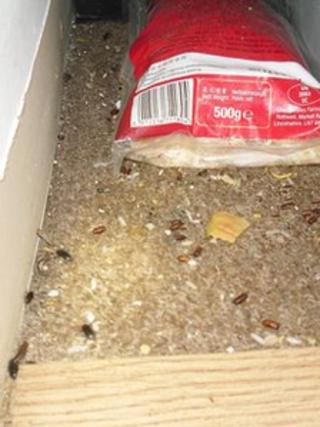 The manager of a Chinese restaurant in Edinburgh has been fined £1,500 after beetles were found throughout his restaurant.
Hahn Pham, who runs Saigon Saigon in St Andrew Square, pled guilty to failing to prevent cross contamination between raw meat and dermestes beetles.
Environmental Health Officers visited the restaurant to carry out a routine inspection in November 2011.
He pled guilty at Edinburgh Sheriff Court on Wednesday.
Not guilty pleas to two other charges were accepted by the court.
The premises were closed for three days following the visit after being served with a Hygiene Emergency Prohibition Notice.
Lesley Hinds, Edinburgh City Council's environment convener, said: "This court case should send a strong message to all food business operators in the city that we will not hesitate to take action in order to safeguard the health and wellbeing of Edinburgh's residents and visitors.
"They are entitled to expect the highest standards of food hygiene when they eat in the city and it's important for them to have confidence that they can eat out safely.
"This sends a clear message to all food business operators that they must adhere to food hygiene requirements or face the legal consequences."