Men rescued from drifting boat on the Forth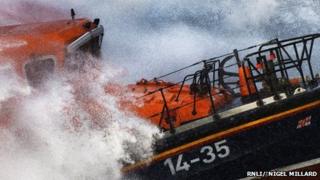 Two men have been rescued from a fishing boat on the Firth of Forth.
Their vessel was without power and taking in water when the Dunbar lifeboat reached them, shortly after midnight.
The alarm was raised at about 22:30 on Saturday. The skipper had become lost after setting off from Rosyth.
The men on the fishing boat discharged a flare to assist those searching for them, and were eventually located 15 miles north of Dunbar.