Teenager stabbed during Edinburgh street robbery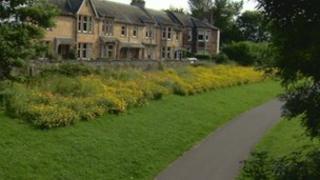 A teenager has been stabbed during a street robbery in Edinburgh on Friday evening.
The attack happened as two youths robbed and assaulted a 16-year-old boy and girl on a walkway under East Trinity Road just before 21:00.
A mobile phone and handbag containing a purse and other personal effects were stolen.
Detectives have appealed for witnesses. The suspects were in their late teens, about 5ft 8in tall with local accents.
One was of slim build, with short dark hair and was wearing a dark or black coloured hooded top.
The other had short blond or fair hair and was wearing a light coloured hooded top.