Edinburgh University phone app probes user's feelings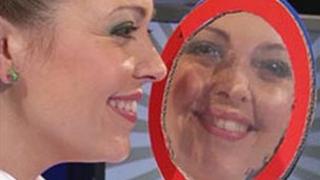 A smartphone app has been developed to gauge how people feel about themselves.
The program, created by Edinburgh University scientists, will give researchers a better understanding of how people spend their time each day.
It will also find out how they feel about themselves going about their daily routine.
The Daily Self app, for Android phones, prompts users to rate how they're feeling twice a day for eight days.
The app also has the user type in who they are with, where they are and what they are doing.
Scientists hope their findings will help confirm whether it is the small things in life that have a larger impact on how people feel about themselves than they realise.
Before downloading the app, users complete an online survey about their feelings and beliefs about themselves.
They will be asked what areas of life are important for their sense of achievement, whether they enjoy being the centre of attention, and if they are easily distracted.
Thoughts and feelings
Their responses will give researchers a baseline for understanding how the participants view themselves and the world around them.
Dr Alison Lenton, of Edinburgh University, said: "The data will give us an idea of how people's sense of themselves changes on a day-to-day basis, which means we'll have a better understanding of what constitutes 'typical' variation in self-related thoughts and feelings.
"We already know that 'the self' is changeable, but most of the research to date has been done in the lab. We want to know just how variable the self is in everyday life.
"We're at the forefront of psychological scientists using smartphone technology to collect data from people as they go about their daily lives.
"We're expecting that by using this innovative technology we'll obtain a more complete picture of how people view themselves and, further, how their local environment and activities affect that view."