NHS Lothian chief executive Professor James Barbour retires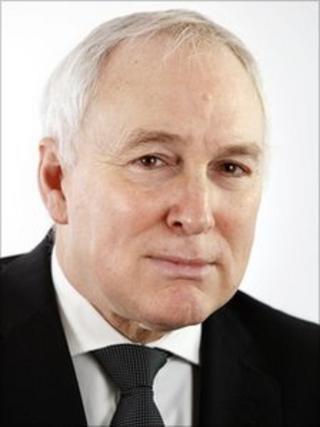 The chief executive of NHS Lothian has retired after more than a decade in the job.
Professor James Barbour OBE has been in the post since 2001 and with the NHS for 35 years.
It comes just one month after the health board was criticised by Health Secretary Nicola Sturgeon for manipulating waiting times.
An independent report said NHS Lothian had doctored some of its figures to avoid breaching official targets.
Two members of staff at an NHS trust have been suspended as part of an investigation into waiting times.
It emerged in October last year that patients were being referred to Northumberland for treatment.
When they declined, they were not included on a list of patients waiting more than the target of 18 weeks for treatment.
A total of 1,234 people were referred for care south of the border, and the NHS said all had now been treated.
Committed service
Professor Barbour said: "After 35 years in the NHS and 10 successful years in NHS Lothian I have decided to retire.
"It has been a privilege to serve the NHS and the people of Lothian and also to have worked with many thousands of talented and committed staff.
"The time is now right for me to do something new and different as the Board embraces a new strategic direction.
"I wish all of my friends, colleagues and the staff of NHS Lothian continued success for the future."
Dr Charles Winstanley, NHS Lothian chairman, said: "On behalf of the board of NHS Lothian I would like to thank James Barbour for his long and committed service to the NHS and for his contribution to Lothian over the past 10 years.
"The board gives him its best wishes for the future."