Suzanne Pilley: Father hopes to find her body
The father of murdered Edinburgh office worker Suzanne Pilley has told BBC Scotland the conviction of her killer took a "heavy load" off his shoulders.
But Rob Pilley said the door would not be closed on the case until his daughter's body was found.
David Gilroy was found guilty of his former lover's murder last month.
At the High Court in Edinburgh on Wednesday, he was sentenced to life with a minimum of 18 years before he can apply for parole.
Ms Pilley, 38, disappeared in May 2010 after setting off for work in the centre of Edinburgh but never making it to her desk.
Prosecutors believe David Gilroy killed her in the basement of the building in which they both worked and buried her the next day more than 100 miles away in the forests of Argyll.
Gilroy, a married man, had been pleading with Ms Pilley not to end their year-long secret relationship.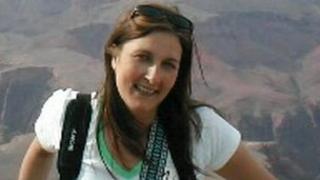 In an interview with BBC Scotland, Ms Pilley's father Rob said Suzanne was "always happy-go-lucky" and enjoyed swimming, running and cycling.
Mr Pilley said they were an extremely close family who were in contact every day by text or phone call.
He said: "If she was going out or maybe made last minute arrangements with her workmates, the first thing she would do is pick up the phone and say 'mum, it's me, will you go in and feed the cat tonight? I'm going to have a drink with the girls'."
"And then, it did not matter what time of night it was when she got in to the house, she would always text, 'hi mum, that's me home'."
Mr Pilley said he had been the last person in the family to see his daughter when he had picked her up from the shops the previous day.
He said: "I dropped her off at the stair. At the time, I was bad with my walking.
"I was waiting on getting operations done to my legs, and so I could not help her up the stair with her messages.
"And she just gave me a wee peck on the cheek. And that was the last I seen of her. Never seen her again since."
On the day she disappeared both Mr Pilley and his wife had early morning texts from Suzanne on her way to work.
He said they got a phone call from a work colleague of Suzanne's in the afternoon and thought it was "very unusual" that she had not told anyone she would not be going to work.
Mr Pilley went to his daughter's flat but the signs were that she had gone to work as normal and he was becoming increasingly worried.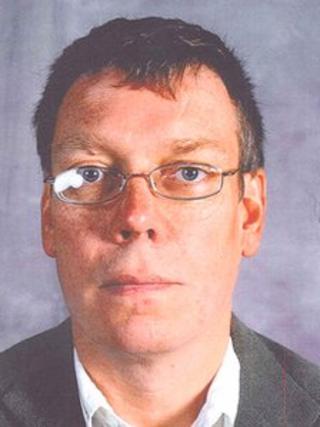 In the early evening Ms Pilley's parents called the police.
Her father said: "It was just so unlike Suzanne not to be in touch and I knew there must have been something sinister had happened."
He added: "I would say instinct was probably the right word. Instinct that we were never going to see her again."
Lothian and Borders Police traced the movements of David Gilroy using CCTV and other surveillance evidence.
They organised extensive searches in Argyll, where they believed he had driven to dispose of Suzanne's body.
Mr Pilley said: "The forests are enormous.
"It's like looking for a needle in a haystack."
Her body was never found.
Mr Pilley said: "There are a lot of parents out there that know where their children are, and where they will be sleeping tonight, but unfortunately my family doesn't know where Suzanne is sleeping."
When the case came to court, Mr Pilley and his wife sat through the whole trial.
He said he felt he needed to be there to support his daughter and waiting for the jury to return its verdict was "the worst three days of our lives".
"You know what decision the family's made," he said.
"But it's a case of, 'has the prosecution got the message across to the jury?'.
"You just hope and pray that he has."
Of Gilroy's conviction, Mr Pilley said: "I feel as though there's a big lump, a big heavy load been taken off my shoulders.
"I just feel that the door was open. After the trial it is ajar and hopefully one day we'll be able to close the door."
Suzanne Pilley: The Woman Who Vanished will be shown on BBC One Scotland on Wednesday 18 April at 22:45.