New winter ski route from Edinburgh to Grenoble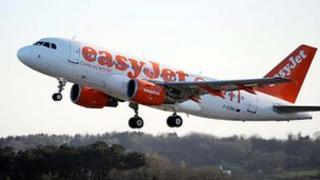 A new winter route has been launched from Edinburgh Airport to a French ski destination.
EasyJet will fly twice a week to Grenoble, adding to already established flights to Lyon and Geneva.
The new service will operate on Saturdays and Sundays until 15 April.
Hugh Aitken, EasyJet's commercial manager for Scotland, said the route was "a great addition to our winter portfolio and strengthens our position as Scotland's major ski airline".
He added: "Current sales figures demonstrate that there is a real appetite amongst Scots to head off for a winter ski break."
EasyJet estimates that it will carry more than 4,000 additional ski passengers this season, with increased frequency in flights between Edinburgh and Geneva and the new route to Grenoble.